Details

Category: International
Published on Friday, 24 December 2010 06:42
Written by Vanguard
Hits: 1849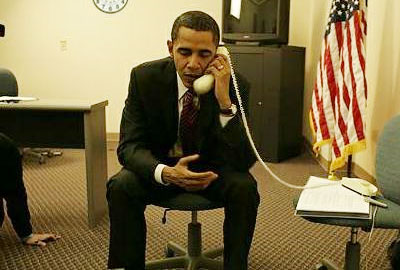 Vanguard gathered that Obama spoke with Jonathan on Wednesday afternoon, ahead of an emergency ECOWAS meeting in Abuja on Friday to discuss the situation in Cote d' Ivoire.
A read-out of the telephone revealed that President Obama congratulated President Jonathan for Nigeria's resolute leadership in standing squarely behind the people of Cote d'Ivoire and insisting that the internationally_recognised results of the November 28 election be respected."
Obama was quoted to have expressed admiration for the efforts of ECOWAS in this regard.
He informed Jonathan about the steps the U.S. had taken recently, including imposition of travel sanctions on persons supporting or benefiting from former President Laurent Gbagbo's efforts to retain power.
The read-out said: "The two presidents agreed to continue consulting on this issue which is so important to regional stability and democratic governance."
The U.S. State Department said on Wednesday that it was discussing with ECOWAS countries about boosting UN troops in Cote'd'Ivoire.
Reinforcing UN peacekeeping force
The State Department spokesman, Philip Crowley, told reporters that the U.S. was in discussions with "other regional countries to see if there are ways in which we can reinforce the UN peacekeeping force."
Côte d'Ivoire has been plunged into political uncertainty after incumbent President, Laurent Gbagbo, refused to concede electoral defeat to Alassane Ouattara.